« Bringing your projects to fruition with tailor-made financing

 

»
Debt Advisory refers to the provision of advice, step-by-step support and intermediation in the debt markets that a company may need throughout its existence. This expertise includes the definition of structuring recommendations, the implementation of competitive processes and assistance in the negotiation of financing documents.
The objective of our teams is to guide the companies we work with in their choice of financing in order to carry out their projects in the most personalised way possible, whether it be for acquisition financing, refinancing or debt restructuring operations.
As a merchant bank, we have a thorough understanding of the range of financing products available on the market, the prices and the lenders' appetite for each product at any given time. Our team, made up of financiers, former company directors and former bankers, is used to managing the process of finding financing. We do this by optimising both the conditions and the timing of the execution, while bringing security to the operation through our approved partners.
A pro bono assessment to ensure the proper management
of your development strategy
Whether your company is targeting acquisition finance, refinancing or debt restructuring, at Wingate we believe that choosing the right financing tool at the right time is essential to ensure the controlled development of your business over the long term. Our teams are at your disposal for a free initial diagnosis.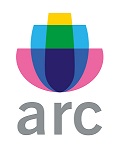 « Groupe Desavoie, founded in 2012 by Guerlain Chicherit, an athlete and key serial entrepreneur in the Auvergne-Rhône Alpes region, is taking a strategic turn and embarking on an unprecedented property development project. Backed by the investment bank Wingate and supported by JP Morgan, the group is raising 75 million euros to create an ecovillage in Tignes – Les Brévières. »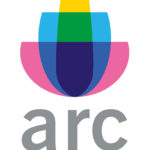 « Although impacted by the effects of the global pandemic on consumption, one of the major players in the tableware and glassware industry, supported by the investment bank Wingate, benefits from a €10 million line of financing for its suppliers. The Group, with a turnover of nearly €600m, is recognised as one of the eight French industrial majors and is a benchmark in the manufacture and distribution of tableware and glassware products. »

« The FIB Group (Financière Immobilière Bordelaise), which recently became the majority shareholder of the ready-to-wear clothing brand Camaïeu, is one of those whose development has been affected by the second wave of COVID-19. The investment bank Wingate, which is accompanying the Group for the second time in order to keep it on the path of growth, obtains a financing of 9 million euros from the GAGEO fund for the ready-to-wear brand. »